Humans of FredMO: Fundraising for Children
Hang on for a minute...we're trying to find some more stories you might like.
Maddie Jennings is a freshman who plays softball and is on the Gold Dusters team. She enjoys sleeping, hanging out with friends, and watching TV. Bones, The Originals, and Vampire Diaries are some of her favorite shows.
Some of Maddie's favorite pastimes are listening to music and reading. One of her favorite book series of all times is the Delirium series. There are three books in the series, and she's read each one of them.
Movies are another thing that Maddie enjoys watching in her free time. She loves all of the Fast & Furious movies, preferably Tokyo Drift and the fifth one.
For the past two years around Christmas time, Maddie raises money for less fortunate children. This year she did a painting party to raise the money for presents. After the painting party, Maddie went to the Children's Home and was given a wish list from one of the workers. She then went to different stores and bought the items off that wish list.
Along with shopping and wrapping everything she had bought, people from the community also donated presents for the children. Maddie enjoys the fundraising for children to have Christmas. She believes that other children should have Christmas since she does. In the future she plans to continue with volunteering in the community.
About the Writer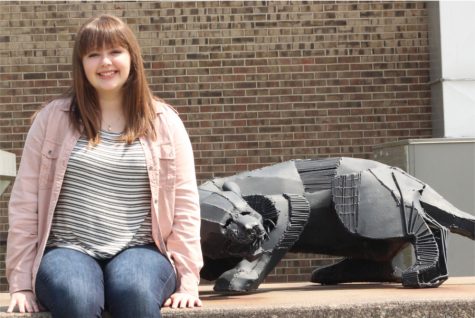 Abbie White, Writer
Abbie White is bae goals. She is funny and terrible at procrastinating. Her favorite chocolate candy is Twix, which is totally amazing. She loves anime...