Track Sectionals 2018
Hang on for a minute...we're trying to find some more stories you might like.
What better way to finish off the year than to have a chance to compete at sectionals? I'm sure that's what many of these runners and throwers were thinking when they went to compete, and compete they did.
Blaine Fingers was 4th in the 400 and 200 meter dashes. Evan Burrows was 3rd in javelin with an All-Conference throw of 143ft., 4in., and Dawson Sutton came in 4th in javelin. Among the hurdlers, Patrick Sikes was 3rd in the 110 high hurdles.
Relay teams did a great job as well. The 4×200 meter relay team of Blaine Fingers, Skyler Holland, Logan Yancey and Mike Parrish finished 2nd. The 4×800 meter relay team of Dylan St. Clair, David Frazier, Ralph Patterson and Brayden Mullins took 3rd place; and the 4×400 meter relay team of Blaine Fingers, Skyler Holland, Logan Yancey and David Frazier finished 4th. All of these young men qualified for the state track meet next weekend. The team finished 6th out of 18 teams, scoring 56 points.
This was a phenomenal performance which hopefully carries over to state. They work hard and are thirsty for the taste of victory, so I'm sure this performance will continue and even improve.
About the Writer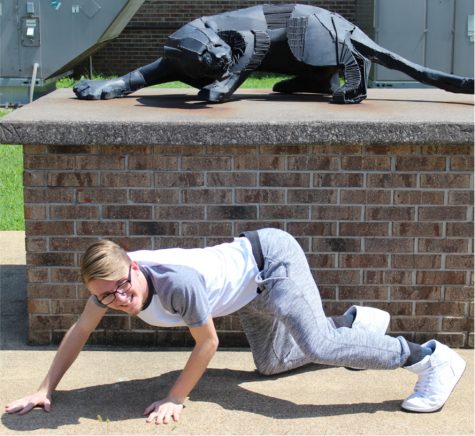 Easton Elrod, Writer
He's a classic centennial that doesn't appreciate good music. He remembers basketball stats instead of remembering to turn in his homework. He's not the sharpest tool in the shed but he's still an Allstar. He is the co-writer of the famous editorial "Michael the Magical Mini-Fridge" and a valued Scratch Pad member.