Soccer: Fredericktown Blackcats vs. Perryville
The Fredericktown Boy's Soccer team's match against Perryville may have ended in a 7-0 defeat, but they won in our hearts. The varsity home game started at 5 pm. Before then, both the Blackcats and the opposing team warm up on their respective sides of the field. The scoreboard counts down the time until the game begins. Soon, the starting players are announced one by one. After players are announced, the starters gather into a traditional team huddle. Then, the game is on.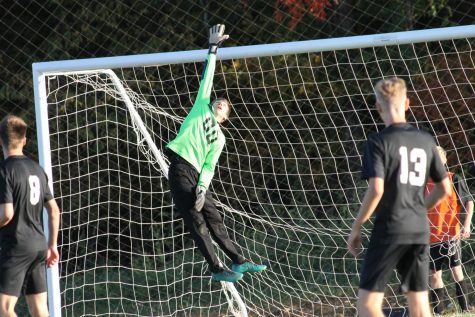 Even on an extremely cold day, the boys were full of energy. They were busy passing the ball, defending the goal, and running from across sides of the field. Even from the side of the field, the shouts of the players could be heard, giving direction. Every time a player neared the opposing side's goal, the crowd went wild. Encouraging, giving advice, and cheering their own children/friends. By the end of the first half the score was 0-4, with Perryville in the lead.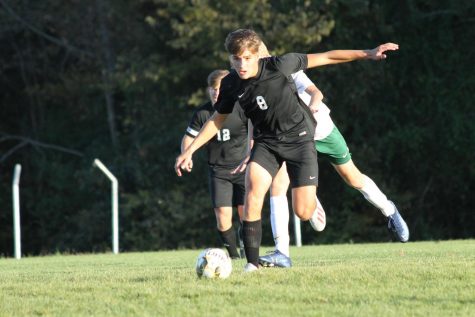 After a short break, the game was back on. The scoreboard had been turned off, so the score was updated verbally. It continued to get colder, and the people began layering on their hoodies and blankets. Even despite all of these setbacks, the Fredericktown boys were continuing to play their very best. There were many attempts at goals, some barely being stopped by the Perryville goalie. Even though they played amazing, it wasn't enough to claim a victory. At the end of the game, the varsity team lost to Perryville 7-0. They were still optimistic though, saying things like "This isn't our last game!" or "It's okay, Perryville is a tough team." The season may be slowly coming to a close, but the boys still have a few games left, not counting tournaments! It is something you won't want to miss out on!