"So What's FFA Been Up To?"
A couple weeks ago some FFA members went to a competition for tractor driving. This competition required the competitors to drive a tractor hooked to a trailer through a course forwards, then repeat the task backwards. Fredericktown's own Ivan Smullen took 1st place, with other members taking 3rd and 4th.
The Fredericktown FFA Officers also went to a competition in Sikeston for rituals. They came in 4th and will be going to the national convention October 25th-28th.
So you can see FFA really knows how to keep busy. They have competitions all the time and compete quite well in them. If you see a member, maybe show them a little appreciation with a congratulations.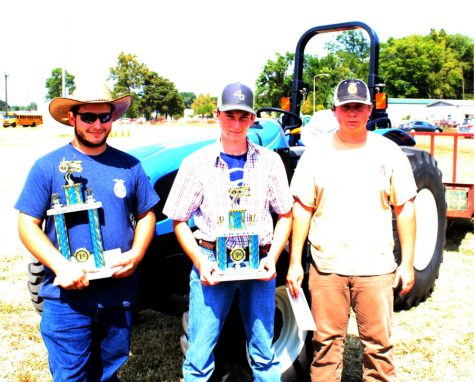 Courtesy of FFA
Ivan Smallen, Jacob Allgier, and Mason Hinkle