This performance awed the crowd. See Molly's story, "Sing-offs and Drum-offs: The FHS Idol Talent Show," for a complete run-down of the event....
Note: Videos may not be available when using a student log in or the school's Wi-Fi because of our filters. See videos on your own data plan or on your devices at home.

Loading ...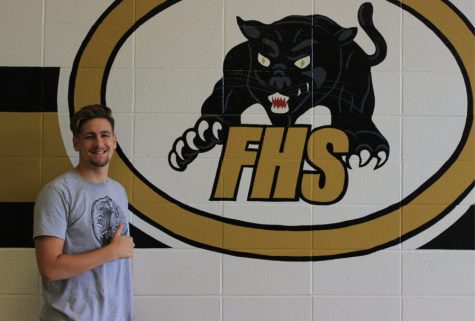 Nolan Hovis
Editor
From playing bass to hiking, he does it all. The Office and Red Bull are just a couple of his favorite things. He's only had one pet, a fish named Popeye, not like the restaurant because that's gross. N...
Malayna Elrod, Writer
May 15, 2018
People have always seemed to have a soft spot for heroic dogs. Whether it's TV classics like Lassie or...
Skylar Tarkington, Editor
March 7, 2018
Many gamers, including myself, are excited about the new game releases of 2018. Many like Red Dead Redemption...