Home of the Brave
Hang on for a minute...we're trying to find some more stories you might like.
Thursday, November 9th, the high school Student Council and JROTC held their annual Veterans Assembly.
Each year JROTC starts off the day with the Veterans Breakfast. After breakfast the veterans are escorted down to the gym to start off the assembly.
The assembly started off with the presentation of colors by the JROTC Color Guard followed by the national anthem by the choir. Student Council's Speaker of the House, Abbie White, then led everyone in the Pledge of Allegiance. Choir then sang the "Armed Forces Medley" and "We Honor You." The JROTC Battalion XO, Lynsey Gulley, led everyone through the POW, MIA, and KIA round table ceremony. After the ceremony, Kegan Kunz played "Taps" after the Student Council Chief of Staff, Bailey Stamp, presented the veterans memorial wreath.
With the ceremonies over, several Student Council and JROTC members had speeches prepared. In between the lineup of speeches, the Student Council Half Day Band performed "Stand By Me" by Ben E. King.
To wrap up the whole assembly, JROTC and Student Council handed out custom-made mugs for the veterans. Scratch Pad would like to congratulate Student Council and JROTC for putting on a wonderful assembly. We would also like to give thanks to all of the veterans of our community.
About the Writer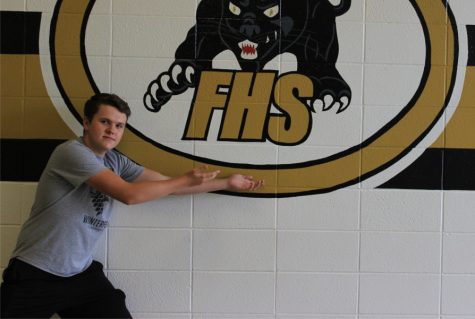 Skylar Tarkington, Editor
Skylar is quite the cup of tea. Not only does he have very sharp looks, but he is the Student Body President in Student council. Skylar also partakes in BETA, DECA, Scholar Bowl, Scratchpad, and many other things. Most importantly, Skylar is the writer of Michael the Mini Fridge. He is also lover of many things:...