Leaders of All Ages
Hang on for a minute...we're trying to find some more stories you might like.
The Fredericktown Middle School's Student Council has been busy this year, but they are wanting to do even more. Monday Dec. 4th, FHS Student Body officers got to talk with the KABMS Student Council about what they can do to make their school better but also have fun doing it. Student Body President, Skylar Tarkington, started off the meeting with a rundown of Christmas activities that the high school participates in. The middle school student council officers were beyond excited about Christmas ideas they can use this year. However, the middle school doesn't want just Christmas ideas. They want to know how they can change for the better.
One of the biggest differences between the middle school and high school student councils is that the middle school is not part of MASC. MASC is the Missouri Association of Student Councils and they are the reason FHS knows how to run a student council. MASC trains officers and council members how to be leaders and teaches them activities they can use at their school to, raise money, raise awareness, and even just raise school spirit. The FHS Student Body officers are starting to really push that the middle school join MASC and ever since their meeting, the middle school is dying to join. The class officers of the middle school have been long awaiting for help to get their school more involved with school and community activities. The middle school was thrilled to know they can finally get some help with their lack of participation and attendance. The middle school student council were asking great questions as well. One of the officers simply asked, "How can I become a better leader?" Questions like that nearly bring tears to hardcore student council members. I think the meeting was one step toward the right direction of a better middle school.
About the Photographer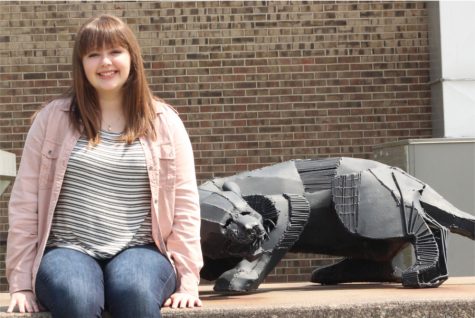 Abbie White, Writer
Abbie White is bae goals. She is funny and terrible at procrastinating. Her favorite chocolate candy is Twix, which is totally amazing. She loves anime with a great passion, especially Tokyo Ghoul, and Korean Pop, also known as K-Pop. This super-nerd loves the Netflix original series Stranger Things. She has two siblings whom she loves...