StuCo Spreading Christmas Spirit
Hang on for a minute...we're trying to find some more stories you might like.
Since the holidays are right around the corner, Student Council decided to have a Christmas spirit week to allow the students to show off all their Christmas attire. This week was also a great way to help the students chill out before they took all of their stressful finals.
Starting off the week, we dressed up for a long winter's nap. You were allowed to wear flannel shirts, sweatpants, scarfs, beanie/sock cap, and anything else you could find that was comfy! Most students wore flannels and beanies. Coming after that on Tuesday was Deck the Halls Day. Basically anything you wore that day, make sure it was all red and green, and that you were dressing as "Christmasy" as possible! There were some really silly ideas that the students came up with. Some even wore ornaments that they took off of their Christmas tree as earrings. The next day, Wednesday, was Christmas Movie Day. There were a lot of people that dressed up like Rudolph and elves. On Thursday you dressed up as if you were working in Santa's workshop. You could dress up as an elf, Santa, reindeer or toy. Lastly, Friday was Christmas Sweater Day. You got to show off your ugliest or cutest Christmas sweater or shirt.
Student Council and Scratch Pad would like to wish you all a Merry Christmas, and we hope you all have a safe and happy New Year!
About the Contributors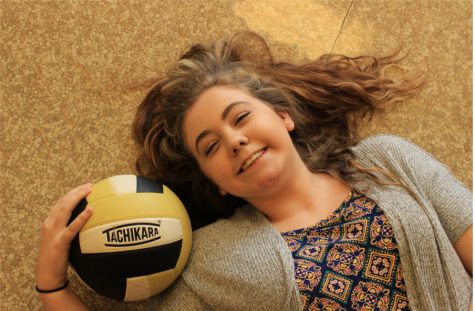 Melissa Wulfert, Writer
This lefty is the bestie. She was raised by Wulfs, which is why she's wild. If your back is out of whack hit up her dad (573-783-5530). Some of her best works were her Humans of FredMO articles. She is a phenomenal writer, and a very valued member of the Scratch Pad crew.
Victoria Peppers, Writer
Victoria has several different personalities. She's rebellious, but yet can be quiet and shy. Although she's a killer tennis player, she can nap for 24 hours straight. She's a hot pepper with a cold soul. Her music taste can be quite old school. If you aren't into partying, you two are going to be arguing.
Molly Sikes, Writer
Molly Sikes has an edgy vibe: colored hair, graphic tees, sneakers, and skinny jeans are her go-to when it comes to dressing. When she's not working at Dairy Bar she's snuggled up at home reading a good book or playing her favorite computer game The Sims 3. Her plans after she graduates high school is to attend college. Writing is something Molly enjoys to do...