Macbeth Off-Kilter! Cast
At the beginning of the month, Drama Club held auditions for their play, Macbeth Off-Kilter! A few days later the cast was posted outside Mrs. Ivy's door. Below are the cast members for the play:
Scotty Macbeth: Will Arras
Sadie Macnutt: Alyssa Pierson
Duncan Morto: Britin Mercer
Ben Kwo: Clemens Novak
Pat Macduff: Ari Green
Mother Weird: Sophia Shetley
Jenny Fleance: Libby Mooney
Dr. Oprah: Wyatt Hurley
Willie: Gavin Moon
Pandora Lavigne: Blayke Maxwell
Bertha Rochester: Lexie Pogue
Teacher 1: Alexis Damouth
Teacher 2: Ricky Phillips
Teacher 3: Hevon Markham
Teacher 4: Haley Dockins
Nurse Dorris: Abbie White
Students 1 and 2 are still needed!
About the Writer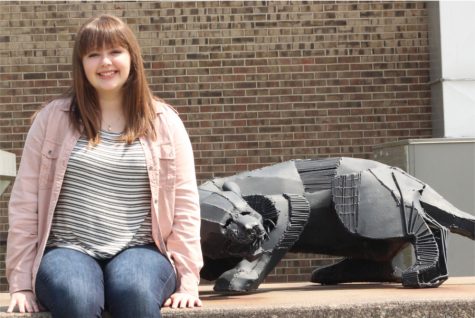 Abbie White, Writer
Abbie White is bae goals. She is funny and terrible at procrastinating. Her favorite chocolate candy is Twix, which is totally amazing. She loves anime...