Macbeth off the Kilt
Hang on for a minute...we're trying to find some more stories you might like.
The drama club performed Macbeth: Off Kilter! the first and second Friday and Saturday of March this year. Betrayal, laughs, love, wigs and Salisbury steaks are what turn some of the characters against each other while it brings others together. This comedic retale of Shakespeare's original dark and twisted makes audiences laugh their butts off.
The cast and stage crew, along with lighting and sound crew put in a lot of time and effort into the play. Starting in October, there was practice every Tuesday and Friday up until the week of the play. The week before the play there was practice everyday that week. They practiced multiple times a week up until the week of the play, they practiced everyday until 7 o'clock in the evening. Members of the crew worked on sound every practice making sure the scenes were painted perfectly while sound crew made sure microphones and sound effects were on time with each scene.
The play had many comedic highs, it was a comedy anyway. Haha. While the play was technically a comedy, there was some serious moments during the hour and a half play. Moments that kept the audience on the edges of their seats waiting to see what would happen in the next scene. Nurse Doris and Willie the Janitor put on a comedic performance. The audience laughed every time Willie was on stage.
The drama club and Mrs. Ivy put on a wonderful show both nights! The characters and crew members gave their all both performances. Make sure to watch next year's play!
About the Writer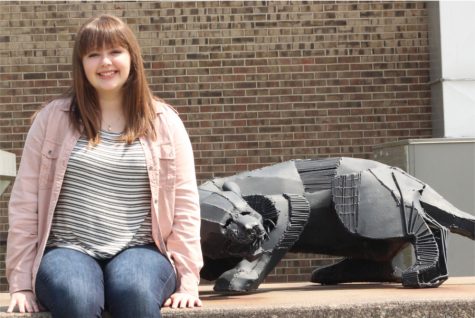 Abbie White, Writer
Abbie White is bae goals. She is funny and terrible at procrastinating. Her favorite chocolate candy is Twix, which is totally amazing. She loves anime...