Polar Plunge
One of Special Olympics biggest partners is Student Council. Over the summer, Student Council reach the mark of raising one million dollars for SOMO (Special Olympics Missouri). Schools all around Missouri continue to raise money for Special Olympics. Lots of these do fundraisers, but lots of schools like to participate in Polar Plunge. The Polar Plunge is a special event where schools can enter students individually or whole groups to plunge in the cold waters of Missouri. Individual registrations are required to raise a minimum of seventy-five dollars to take the plunge. If you are registered as a whole group the group needs to raise one thousand dollars.
Our high school Student Council took the plunge on February 3rd in Cape Girardeau. Savannah Lawson, Lexie Stamp, Bailey Stamp, Haley Gilmore, Alyssa Pierson, Abbie White, and Skylar Tarkington all helped out with the Polar Plunge. Abbie White and Skylar Tarkington were unfortunately unable to take the plunge, but still donated money towards SOMO. It's amazing to see our Student Council taking a step to make a change. A big thanks to all that took the plunge and donated. Hope to see even more people participate next year!
About the Writer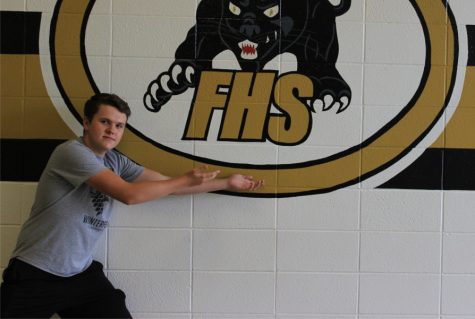 Skylar Tarkington, Editor
Skylar is quite the cup of tea. Not only does he have very sharp looks, but he is the Student Body President in Student council. Skylar also partakes in...