Team Work Makes the Dream Work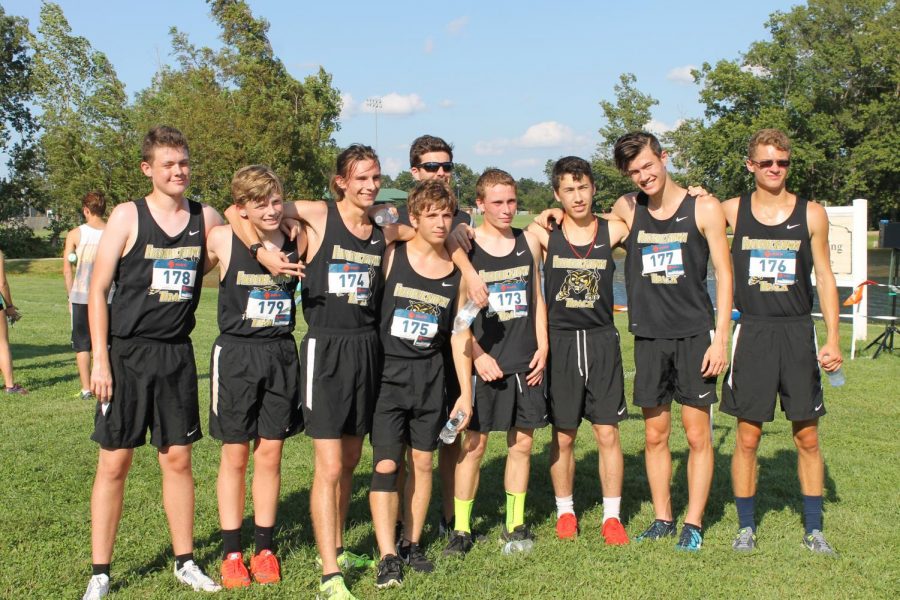 This year, Fredericktown High School has decided to start up a cross country team. Cross country is a sport where teams and individuals run a long distance race on open-air courses over natural terrain such as dirt or grass. Cross Country is a Fall sport for both girls & boys. Runners traverse a 5k (3.1 Miles) through parks, golf courses, or school grounds. A varsity team consists of 7 runners and your score is accumulated by the finish of each team's first five runners. The objective is to be the team with the least amount of points. You get points equal to each runner's finishing place. For example, when Colton Helms took 2nd place at our first meet, he scored 2 points for our team. You then add the finishing places of your next four runners and that is your combined team score. We scored 38 points at our first meet to finish in second place to Farmington with 21 points. Cross country and track are two different things.With cross country, you'll be running more miles, but with less speed work than doing distance track. Also, congratulations to Colton Helms for being the very first medalist in cross country in Fredericktown, Missouri's history!
Our boys team:
Colton Helms (12)
Brayden Mullins (11)
Ralph Patterson (11)
Noah Jenkerson (11)
Johnnie Hurst III (10)
Lyndan Gurenke (09)
Clayton Martin (09)
Elijah Rogers (09)
Matthew Starkey (09)
Girls team:
Ava Laut (09)
Savannah Corp (09)
Maddie Sutton (09)
Belle Hanshew (09)
Kayla Yoesting (09)
About the Writer
Malayna Elrod, Writer
Malayna Lynn Elrod is a true hippie when it comes to her heart. She is a proud feminist, animal activist, and the best sister in the world. Malayna is...