Softball: It's More Than Just a Game
Softball is more than just a game to its players. Sometimes this sport gets over looked because it is not as exciting as most, but after writing this I feel that it's more than what it looks like.
I had the opportunity to talk to senior, Mackenzie Phillips, about her days of playing softball. Monday, October 8th was Mackenzie's last home game as a high school student. Mackenzie is also proud to say she never missed a day of school, even with her busy schedule and life's other issues.
With the support and encouragement from her mom, Mackenzie has been playing softball since she was 5 years old. As I talked to Mackenzie, I asked her if there was a time she ever wanted to quit playing, and she strongly said no. She said that she loves being a part of a team that builds people up. She also loves the joy it brings to her. She shared many things with me, including her favorite memory from this season, when they outlasted Saxony Lutheran in 12 innings and won 17-16. She said that it wasn't so much about winning, it was coming together as a team and coming back to win. The team got much closer after that game and having that win made it so much better.
The people that inspire Mackenzie are her teammates and her coach. When they aren't doing as well as they had hoped, they say chants and just tell each other that it will be okay. She also said this is her favorite part of the game, because she knows that even when she's having a bad game she can lean on the girls, and it makes everything that much better.
After Mackenzie graduates high school, she plans to go to St. Louis College of Pharmacy to become a pharmacist. She either wants to work in a hospital or at a local Walgreens or Walmart as a pharmacist. But for now, Mackenzie is focused on finishing this softball season and the rest of the school year.
About the Writer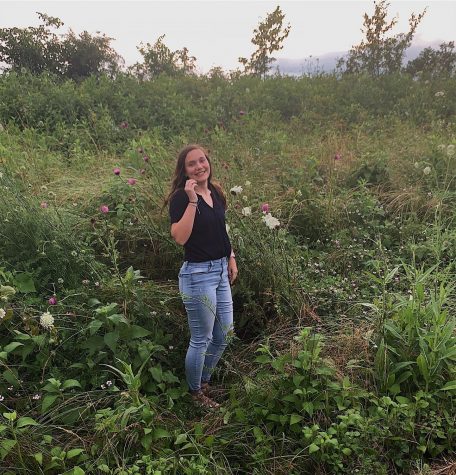 Emilee Goldsmith, Writer
Emilee is a calm and quiet girl. She is included in Gold Dusters, Student Council, Girls Soccer, and FBLA. When she has nothing to do, she enjoys binge...