Loud and Proud
The Fredericktown High School Choir recently competed at their annual contest at SEMO. On March 14th, both the concert and women's choir took the trip, leaving early in the morning to ensure they aren't late. Concert Choir performed "Je Le Vous Dirai," composed by Pierre Certon, and the well known tune "The Wide Missouri." Women's Choir performed "Cantate Domino," composed by Claudio Monteverdi, and "Life Has Loveliness to Sell," composed by Mary Lynn Lightfoot.
Both choirs sang their hearts out, being rewarded with a 2 for their performance. For context, performances are rated 1-5 with 1 being the best and 5 being the worst. A 2 is considered an outstanding performance, and is definitely something to be proud of. Mrs. Lewis, the conductor, was very impressed with their performance and how hard they worked. If you see any members of the choirs, be sure to give them a congratulations for their hard work and astounding accomplishment.
About the Writer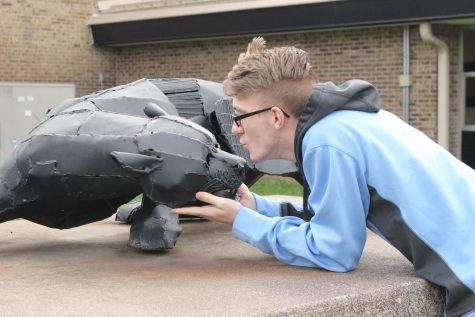 Easton Elrod, Editor
Easton is the editor who thinks he's in charge. He remembers basketball stats instead of remembering to turn in his homework.  He is the co-writer of...