Humans of FredMO: Alayna Buxton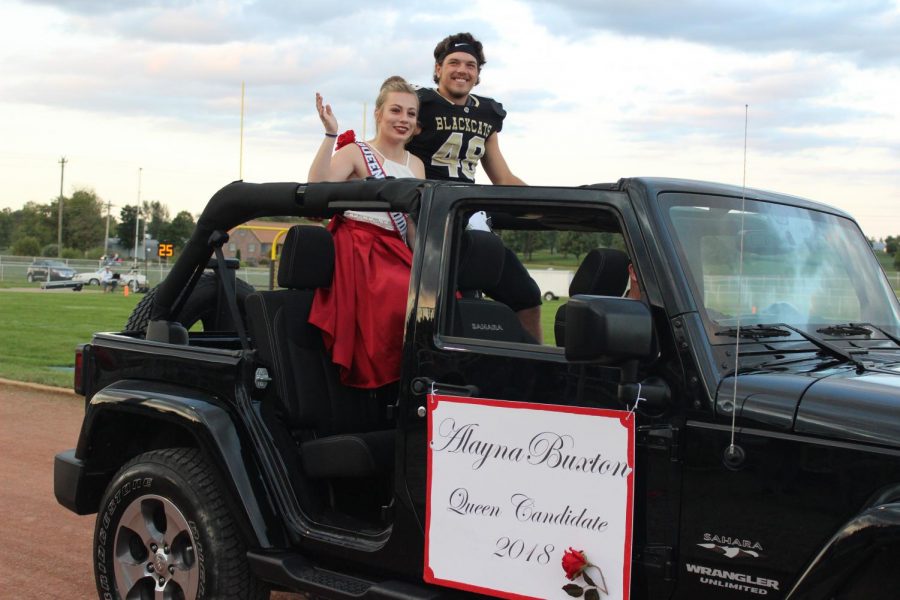 Alayna Buxton is a 17-year-old senior who is full of life! She plays #19 for Fredericktown Ladycats soccer, which is her favorite sport. One other thing that she is passionate about is playing the ukulele.
In her future, Alayna wants to go to Missouri Baptist University to play soccer and go into health sciences to become a pediatric orthopedic surgeon. If she could change one thing about our high school, she said she would change the attendance policy.
Her favorite memory of high school was playing "what are the odds" on the soccer bus with her best friends. Also her favorite memory of senior year was winning football homecoming queen and reading to the kids as a Hoco candidate. I asked her who her favorite teacher was, and she replied, "Mrs. Parker because she is so fun and passionate about her job and making high school a good experience for the students." Alayna also said that her favorite school event is homecoming. I asked Alayna what her favorite year of high school was, and she said, "Freshmen year because school was new to me because I was homeschooled until 9th grade. School was easy and I had tons of new friends."
Lastly, I asked her to give advice to the underclassmen. Her advice for incoming freshman was to get involved in as much as possible. "You're only in high school once." Her advice to prepare other students was this: "Junior year is tough, but don't let your grades slip. Work hard and persevere." Finally, her advice for incoming seniors: "It's going to fly by! Don't wish the time away. Enjoy your last year with your fellow seniors."
About the Writer
Malayna Elrod, Writer
Malayna Lynn Elrod is a true hippie when it comes to her heart. She is a proud feminist, animal activist, and the best sister in the world. Malayna is...