Kicking off a Season Right
 The Fredericktown High School's male soccer team knows how to kick off a season! The boys have been practicing non-stop to prepare for the 2019 season. Their September 10th game against Saxony Lutheran may have ended in a 2-3 defeat, but the boys gave it their all. Some notable mentions include the two goals scored by sophomore Brandon Dowd and junior Patrick Sikes along with all of the amazing saves by the team's goalie, who is also a junior, Levi Robinson. All in all, you can feel the mass amount of energy and dedication these boys have radiating off of the field.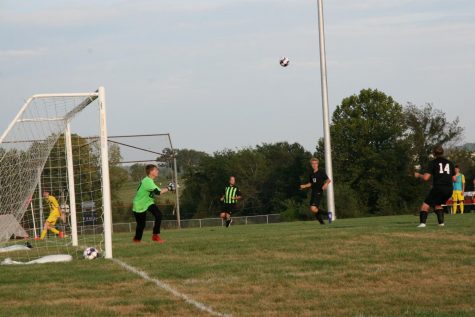 It is probably smart to contribute some of the strong team's success to the hard work the boys put into their practices. They practice almost daily, for usually two hours at a time. Coach Sikes and Mccoy put the team through a series of drills and running exercises to get them ready for game time, and obviously, some of them are starting to stand out.
  One of the boys who seems to be standing out at the games is number 30,  Edwardo Lopez, who is just starting on the team as a freshman. Edwardo has been playing soccer since he was 5 years old. He has been with a couple of teams over the years but says that this one is different because they practice more often and it gets more physical.  When asked why he plays, he said, "I've always watched other people play soccer. It's also really fun for me."
Just as some members of the team are starting their high school careers, some of them are already almost finished. One of these is senior Will Arras. Will is number 13 and a left-back for the team. He describes his job on the field as, "defending the goal by making sure the opponents stay on the side of the field with the ball." Will has played for the Fredericktown Blackcat team all 4 years of his high school career. One of his favorite memories he has from over the years is when their team beat Cape Central in a home game. He said, "Their caption screamed that they couldn't believe they lost to Fredericktown!" Will is sad that this is his last year on the team, but it also excited because it feels good to finish what he started with some amazing people.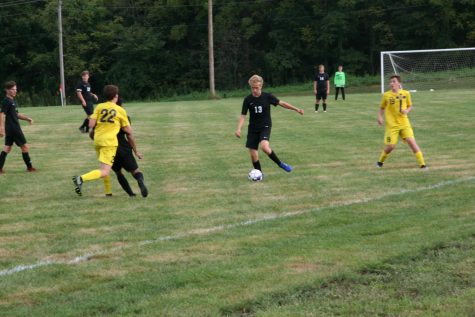 The Fredericktown Boy's Blackcat soccer team is gearing up for an amazing season! You won't want to miss any of their upcoming games!