Talking Tennis
Be prepared to be blown away by the Fredericktown High School Tennis team this year! The team's season starts around the beginning of September, and ends in October. They practice for usually one and a half hours a day, in the hot sun, in the afternoon, which is really impressive. At practice, they can expect to be doing anything from practice games to conditioning. Even early on, the team is experiencing many highs and lows.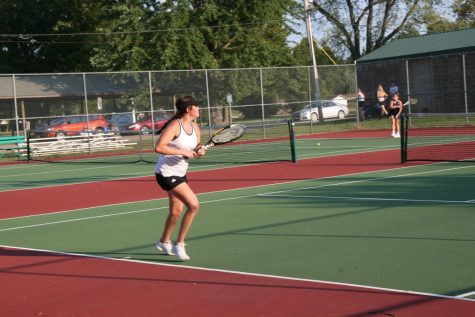 There are two new members that are part of the crew, both freshmen. One of which, Sydney Bell, injured her ankle during the team's most recent tournament, the "Cape Central Doubles Tournament". This has led to her becoming unable to play, but she is still able to support the team from the sidelines. Another new member has recently left the team, which leaves the girls with only 7 members overall. Just because the team is small, the girls are still very close. After games they can be seen going out to eat together and spending time together as "team bonding." This helps improve the overall morale on the team and lets the members get to know each other on a more personal level.
Lucy Pham, who is in her second year on the team as a sophomore, recently told me about this year's team and the 2019 season. "Everything has flown by very quickly," she said. "We don't have very many games left." She continued on to tell me she feels a little bit let down with how some things have gone this season, but ready to play again.