Run, Run, You're Almost Done!
On October 8, 2022, a cross country meet was held at the City Park in Potosi, Missouri. There was a lot of effort coming from the Fredericktown team. Although it was a nice day out for a run, it was also a momentous meet for the ladies. According to Coach Garrity, this race was special because it showcased the girls "scoring as a conference team for the first time in Ladycats history."   
Compared to the start of the girls race, the runners stayed around the same placings for the duration. This race was more of a steady pace as the girls went a comfortable speed for themselves, although they put in all their effort and raced as a team.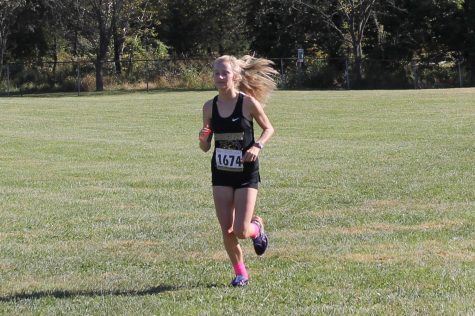 On the right is senior Patience Garland, scoring a season best at this meet. All the girls during the race pushed themselves to keep going. The hills and the hot sun shining down made running difficult in some parts of the course; however, they were determined to finish the race.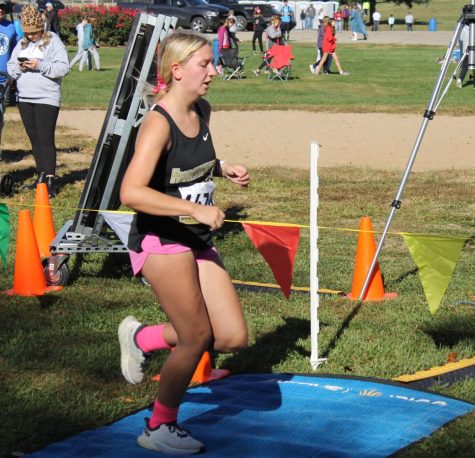 On the left is Laci McClellan (10). She finished the race with determination. Other team members included Juliana Lunsford (9), who finished first of the five, followed by Maddison Phares (10) and Shyanne Roark (10).
At the start of the boys race, they put in as much effort as possible. They all stayed grouped together for most of the race, led by senior Caleb Jenkerson. Near the end they separated into their own paces. Unfortunately, the boys were unable to gain a team placing at this race because they were one runner shy of the five-member team requirement. They still worked hard and kept going until they were finished. Ethan Vance (10)  was able to break his personal best record for the second week in a row! Other runners in the boys race included Braden Braswell (11) and Mark Heine (12).
This race in Potosi was a simple, steady race for the girls and boys. The Fredericktown team went their pace but kept pushing till the end. Cross country can be a difficult sport: both running fast and having good stamina are necessary to being able to finish the race well. So the Fredericktown team did a great job by giving all their effort and finishing strong.