Dress for Success
Hang on for a minute...we're trying to find some more stories you might like.
Spirit week is always the most exciting part of Homecoming. This year's theme for Football Homecoming was "Dress for Success," or better known as salad dressings. The week started off with Ranch Day, for Fredericktown 90% of the school already dresses like this so there was a lot for participation. From cowboys to cattle, everyone participated in the fun. Oil and Vinegar Day came next and we were seeing double! Woody and Buzz, Sharkboy and Lava Girl, and the seagulls from Finding Nemo were all at FHS on Tuesday. The tables turned on Wednesday for Caesar Day as gods and goddesses roamed the school. Our student body was definitely killing it with their togas and greek attire. Even though the school year just started, we all decided we were in need of a vacation! Thousand Island day brought out the tacky tourist in everyone! From tropical shirts to cheesy sandals, the students and staff had all the accessories. This Homecoming spirit week ended as usual with a black and gold Friday, or House Salad day! Everyone came dressed to support our blackcats. This year each grade level was assigned a different color and if you wore an item that was your color you got an extra spirit point!
About the Writers
Victoria Peppers, Writer
Victoria has several different personalities. She's rebellious, but yet can be quiet and shy. Although she's a killer tennis player, she can nap for 24 hours straight. She's a hot pepper with a cold soul. Her music taste can be quite old school. If you aren't into partying, you two are going to be arguing.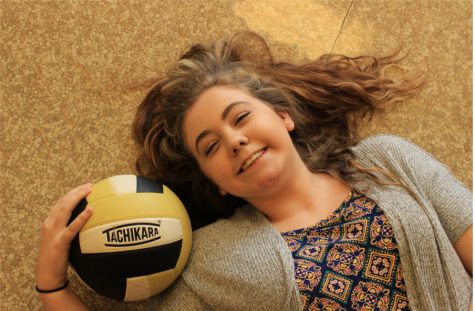 Melissa Wulfert, Writer
This lefty is the bestie. She was raised by Wulfs, which is why she's wild. If your back is out of whack hit up her dad (573-783-5530). Some of her best works were her Humans of FredMO articles. She is a phenomenal writer, and a very valued member of the Scratch Pad crew.