New to Netflix
Hang on for a minute...we're trying to find some more stories you might like.
As the saying goes, out with the old and in with new. Netflix is getting rid of a few movies and shows, such as season 10 of Futurama, but no worries: with the new year comes new titles. 74 new titles, to be exact. To list them all would be pointless, but a quick overview won't hurt anyone.
The first week of January came with a week of sagas; January 1st brought in five of the Batman movies. It also brought the Bring It On saga; yeah, you remember those cheerleader competition movies, right? There's also the Lethal Weapon series (1-4). Along with the Godfather series, you have a perfect combination of series for a long movie night.
Week number two of January brought a lot of Netflix Originals. The first being Alejandro Riaño Especial de Stand Up, a comedy revolving around the Colombian comedian Alejandro Riaño as he tells jokes about soccer and she-wolves. On January 12th, Somebody Feed Phil is coming to Netflix, a show that follows Phil Rosenthal—the creator of Everybody Loves Raymond, y'all remember that show—while he travels to famous cities like New Orleans and Mexico City and eats their special cuisine.
The last week of January brings some awesome cartoons, among other movies. For all you cartoon-watching, Shrek-loving fans, Netflix is bring on the sixth season of The Adventures of Puss in Boots. If talking cats in boots just don't do it for you, and if you want something a little different, you'll be able to stream Cars 3 by the end of the month.
If you're wanting a movie marathon with one of your friends, you should try one of the series mentioned, like the Lethal Weapon series. If you're looking for funny or optimistic things to stream while you're sick in bed, there's stand-up comedy about soccer and she-wolves. (That doesn't make sense, but I'm sure it's hilarious.) And if you're looking for something to watch with a kid you're babysitting, there are a few new cartoons. This isn't even everything that's coming to Netflix this month, but it's certainly enough to give you something to do on a snowy day.
About the Writer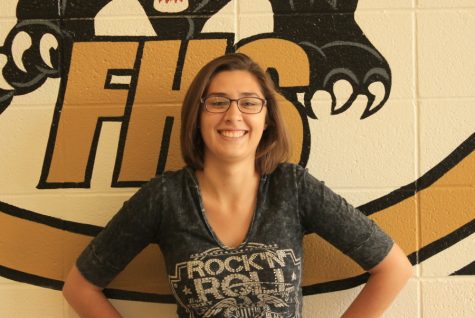 Allie Pickert, Writer
Allie loves Netflix and books. She is a classic book enthusiast that loves reading book series and not people's feelings. She also loves watching Netflix...