FFA Week
Hang on for a minute...we're trying to find some more stories you might like.
Every year, FFA members across the nation celebrate FFA week. The purpose of this celebration is to promote agriculture and to get agricultural education to the world. It begins on President's Day, and goes until that Friday.
Tuesday, every FFA officer wore their officer shirts, and other members wore other FFA apparel. Wednesday, members dressed like farm animals, and some were astounding. Thursday, members paid money to wear a hat indoors, and dressed like a cowboy. Friday, FHS's FFA program continued their tradition of bringing their tractors to school. It was quite the sight to see.
It's nice to see the largest club in Fredericktown High School doing things to show their pride, like everything they have shown off this week. It shows how proud they are of their club, and how much they love being a part of it. They don't always get the attention they deserve, but when they do, they never fail to deliver character and amazing sights.
About the Contributors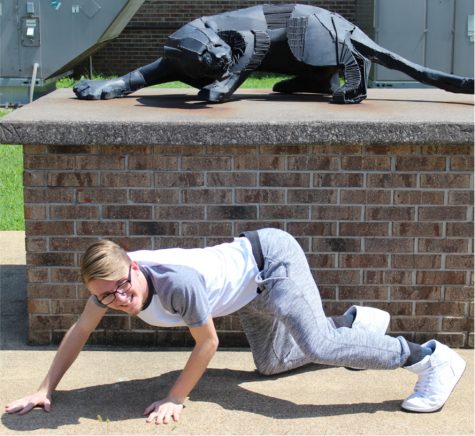 Easton Elrod, Writer
He's a classic centennial that doesn't appreciate good music. He remembers basketball stats instead of remembering to turn in his homework. He's not the sharpest tool in the shed but he's still an Allstar. He is the co-writer of the famous editorial "Michael the Magical Mini-Fridge" and a valued Scratch Pad member.
Malayna Elrod, Writer
Malayna is a pretty rad teen. She likes to paint and listen to music in her free time. She is a Taurus, a loyal friend and winter is her aesthetic. She believes there is nothing better than snuggling up with some herbal tea and watching movies. Malayna's the type of person that is friendly to anyone....
Victoria Peppers, Writer
Victoria has several different personalities. She's rebellious, but yet can be quiet and shy. Although she's a killer tennis player, she can nap for 24 hours straight. She's a hot pepper with a cold soul. Her music taste can be quite old school. If you aren't into partying, you two are going to be arguing.