Humans of FredMO: Matthew Starkey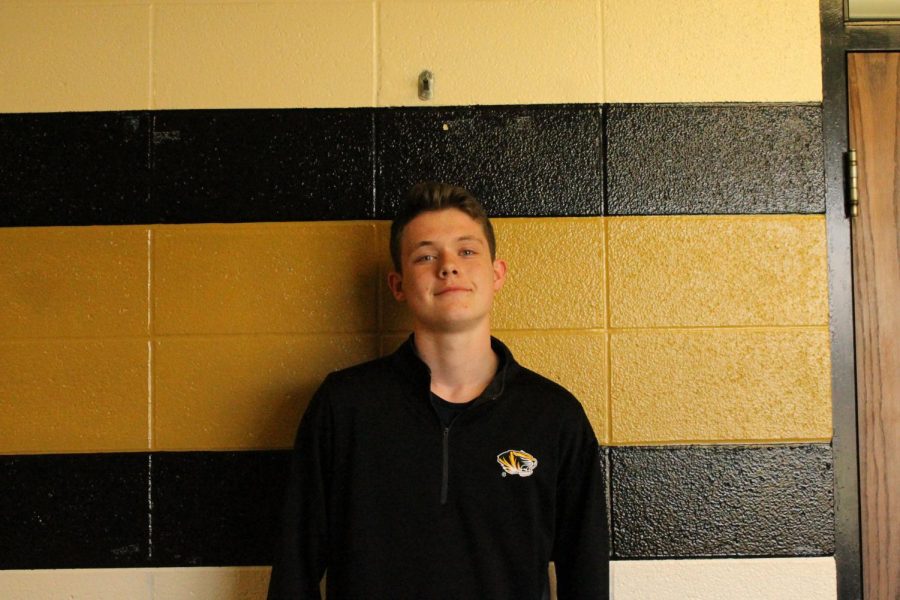 "It's time to get schwifty in here!" –A quote from one of Matthew Starkey's favorite T.V. shows, Rick and Morty.
Matthew is a very busy guy. He plays sports all year round and still manages to keep his grades up. He said that his favorite sport is basketball; Matthew has been playing since he was 5-7 years old. He runs for the track team and the cross country team when it isn't basketball season. He said that he hopes to have the opportunity to play on varsity next year, but he knows that he'll have to work hard. When asked if he would want to play in college, he said he would only do so if he had D1 offers.
Matthew's birthday is on May 18th, making him a Taurus. Tauruses have a reputation for being stubborn and liking to spend time by themselves/for themselves. They tend to be extremely charming and the romantic type. However, Matthew said that he is not like his horoscope at all (besides the charming part, he said). Matthew likes to socialize and doesn't see himself as stubborn.
Besides playing basketball, Matthew enjoys spending his time hunting and fishing. When I asked if he could live in any of the states, which would it be, he told me Missouri or Iowa. This was a rather surprising answer because most want to go to Florida, the Carolinas or California. Then he explained that Missouri and Iowa are perfect for hunting deer. His favorite movie is American Sniper and his favorite T.V. show is Rick and Morty.
I asked Matthew what made him different and he said this: "I'm tall and smart." Matthew is 6'3″ and does have very decent grades. He plans on going to Washington University and becoming a doctor. He took an interest in the medical field because his mom is a nurse and "it seems all right."
Matthew is a guy with lots of talent and big dreams. He is definitely someone to keep up with throughout basketball season and the rest of high school.
About the Writer
Liz Hinkle, Editor
Liz is one of those girls that seem very shy and timid when you first meet her, when in fact, she is not. It takes her a while to warm up to you but other...