Volleyball Senior Night
Thursday, October 10th the junior varsity and varsity Fredericktown blackcat volleyball girls had a tough match against the North County raider volleyball girls. Junior varsity started out very well in both matches. They were ahead by at least a couple points most of the first and second set, but at the end of both sets the opponents ended up pulling through and winning. However, the cats fought so hard that not only in the first set but also the second set, they had to go over twenty five because they were so close. The blackcats fought hard and stayed persistent, but the North County team kept getting ahead at the very end. Both of the sets ended in twenty eight to twenty six with North County winning the game.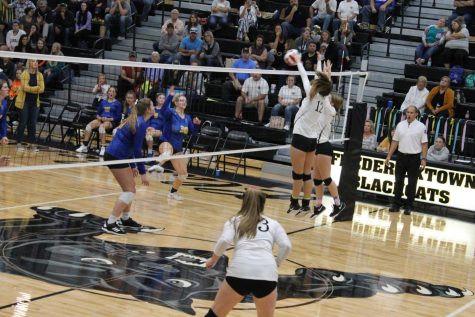 Varsity also had a tough time going against the opponent. They fought very hard and was never shorted of support from the crowd. As always, the boys and few girls roared with excitement every time a point was scored and yelled out chants and cheers to try and get the players pumped up. There were also many other members of the crowd, adults even, who would yell out in support and scream like they could change the game from the stands. Even though they put in a great effort and had much support, the blackcats also lost the varsity game against the raiders.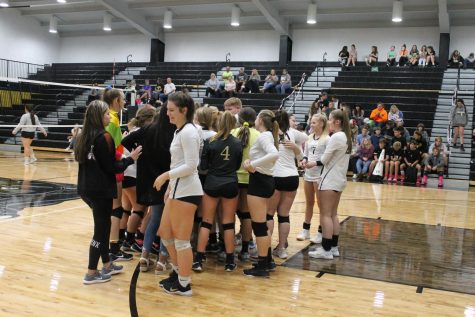 In between the first and second half of the varsity game, senior night events took place. All the seniors were introduced with their parents. Some information was given on each of these four players like their plans for their future, their hobbies, their passions, and their favorite moments/ memories in high school. Each player got flowers and a gift bag. Endless tears were shed; it was hard to tell whether it was the seniors or teammates of the seniors that were more sad to see them go.  Pictures were taken, hugs were given, and the second half of the seniors' last home game was played. We'll miss each of these valuable players, students, and friends.
About the Writer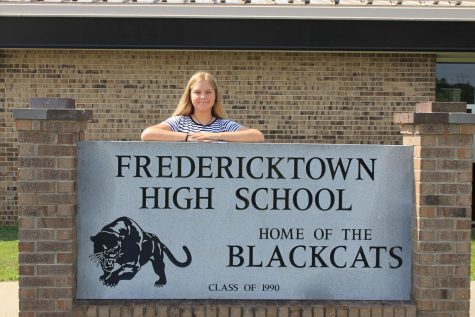 Allie Moon, Writer
Allie is a big fan of pineapples, her room is decorated with them.  Her favorite movie is definitely Harry Potter and she has also read all of the books....