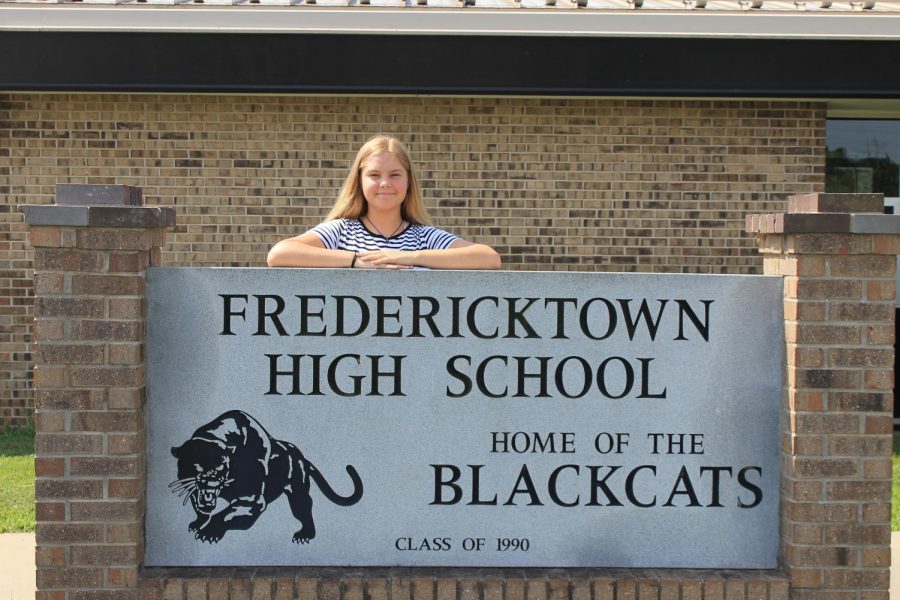 Allie is a big fan of pineapples, her room is decorated with them.  Her favorite movie is definitely Harry Potter and she has also read all of the books. She likes spending her free time with friends, who she cares very much about, and reading.
Her favorite subject in school is English, which fits because she aspires to be a writer when she's older.
She has been to four different schools, Fredericktown by far being her favorite. She is a hard working blackcats cheerleader. She absolutely adores animals and kids. She often babysits her younger cousin, Eva. Her favorite foods are Chinese, pickles, and ramen noodles. She could go to Taco Bell five days a week. She has three siblings, two older brothers, and one slightly younger sister. She loves hoodies and leggings, but also thoroughly enjoys jeans and a T-shirt. Her hair is almost always in a ponytail or thrown up randomly when it gets in her way.
Allie Moon, Writer
Feb 19, 2020
Feb 07, 2020

Home Sweet Homecoming

(Story)

Feb 05, 2020

"Welcome to the Jungle"

(Story)

Dec 20, 2019
Dec 09, 2019
Dec 03, 2019

Humans of Fredmo: Bryce Johnson

(Story)

Oct 21, 2019

Dressing Up For Homecoming

(Story)

Oct 16, 2019

Volleyball Senior Night

(Story/Media)

Oct 08, 2019

Pink Out Volleyball

(Story)

Sep 26, 2019

Volleyball – A Win, Win

(Story/Media)