Pandemic Season Plays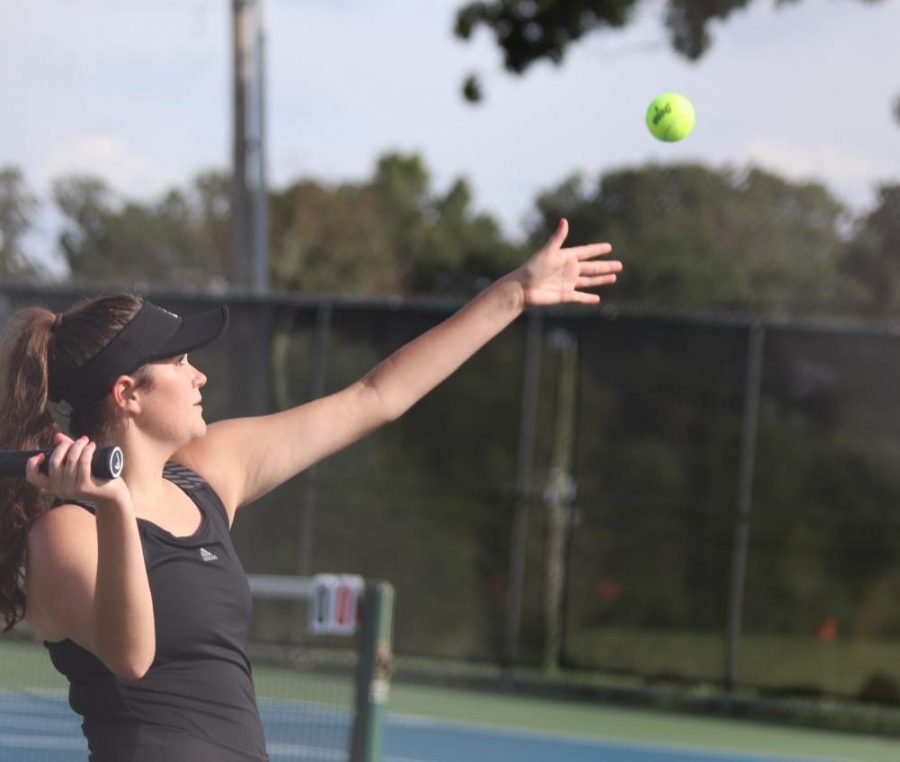 Over seven months into the COVID-19 pandemic, there is still debate over whether there should be any sports this season. Some schools choose not to, while others place rules and regulations to enforce social distancing. Those methods vary from constant handwashing to temperature checks and even wearing masks on the buses and courts. With over 104 thousand current cases in Missouri and 238 cases in the county, we were fortunate enough to be able to play sports this year.
One of those permitted is tennis. With a short season—the shortest of every sport—the team has already gotten halfway through with back-to-back games every week. They've started their practices in August, and open courts even earlier in June. Many girls have come and gone during the open courts, but this year there are eight girls on the team. Sadly, there are no seniors this season, but they have a very promising group of freshmen with two playing varsity their first year. "I'm really excited to play this year. I thought I wasn't going to like it, but I was wrong. Playing during the pandemic is a bit scary, but once you're on the court, you forget it even exists," states Emiley Geen (9).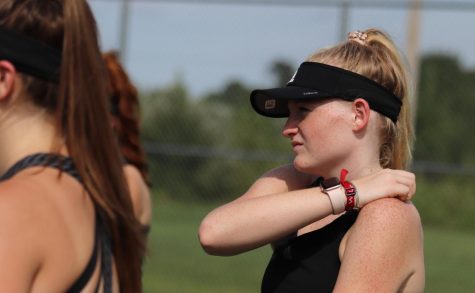 The season officially started on August 31st, but their first two games got rained out, making their first game against Farmington. It was a rocky start that was made even more difficult due to the intense heat and strict social distancing rules. But even with the sunlight beating down on them, the girls persisted but unfortunately lost their overall game. "It was OK that we lost because it taught us our weakness and strategies to play against people we aren't used to," says Skylar Hennen (11). Unaffected by their loss, the team quickly cheered up and headed off to Taco Bell to celebrate their first match. Despite their optimism, they've been on a losing streak. That doesn't mean they haven't been giving it their all though. Every match is always neck to neck with sets constantly at deuce. Their hard work eventually paid off, with doubles partners Sophie Rehkop (11) and Bailey White (11) winning second at the Sikeston Invitational Tournament. To further the team's success, the girls have been improving their skills and winning matches, slowly shrinking the gap between the Ladycats and their opponents.
Even with the pandemic roaring in the background, that doesn't stop them from having fun. They've had a shaky start, but they're getting better every day, and soon enough they'll be back on their feet and better than ever. Each game they play is more enjoyable than the last, and the tennis season is a short one, so you don't want to miss it!
About the Writer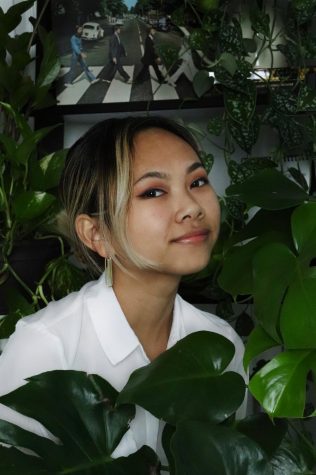 Lucy Pham, Editor
From 8,977 miles away, comes a girl from the little corner of Tra Vinh, Vietnam. At first glance, Lucy Pham seems like your average Asian with a height...