Wrapping up the Season – Tennis 2020 Overview
The Ladycat tennis team may not be Wimbledon superstars, but they sure do have the persistence. The girls have had a rocky start, but after they've got the hang of it, every game has been neck to neck with 2 wins under their belt this year. That isn't all, for the girls have placed and advanced in the few tournaments they've participated in.
A large portion of the 2020 team consists of Freshmen, many of who have never picked up a racket in their life. They've had their ups and downs but a good team needs a good coach to improve. Courtney Holliday, a fresh coach of two years has been working with the girls individually and as a team ever since the summer started. From basics to strategy along with conditioning for the heat, she's thought of it all. However, this year presents many challenges, the biggest being Covid-19. "It's definitely a challenge, because you have different guidelines for safety and the schedules constantly getting messed up, and everything doesn't run smoothly. So we have to be flexible and ready." In addition to schedule changes, there have been match and partner rearrangements to fill in the gaps due to covid related absences. Nevertheless, the team pulled through and have gained a better sense of teamwork and support through this season.
Despite their losing streak, the girls have made various achievements regarding their tournament plays. This year's stars are double partners Sophie Rehkop and Bailey White, both Juniors. They're a pair of cousins who have been playing tennis before highschool and both have relatives that were previously on the team. This is their first year being doubles partners and haven't had many losses. In fact, they've placed 2nd in the Sikeston Invitational and 3rd in the District Tournament. Another is Skylar Hennen who has placed 2nd in singles District and 3rd in Sectionals. Along with being ranked first in the team she also participates in Golddusters, somehow juggling her workload fairly well between all the activities.
Despite being a small team, it brings them all closer even with the uncertainties. They've learned how to support and work to improve each other. "We're obviously not experienced, but we've seen a lot of growth this year (Courtney Holliday)."
About the Writer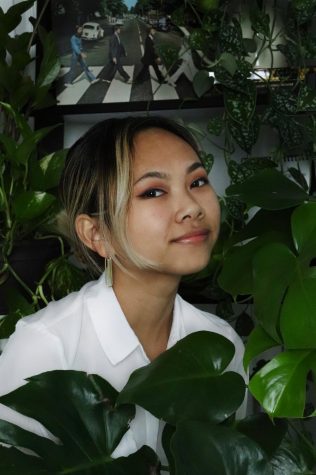 Lucy Pham, Editor
From 8,977 miles away, comes a girl from the little corner of Tra Vinh, Vietnam. At first glance, Lucy Pham seems like your average Asian with a height...