Well, Ain't This Quite the New Cast of Characters!
It's always rather sad to see your favorite teachers moving to different schools, or into likely well-deserved retirement. Whether it's because you know your younger classmates will never get to have their class, or you won't be able to chat on your way past their classrooms anymore. Last year we had a number of teachers leave FHS. With Mr. Krueger, Mrs. Allgier, and Mrs. Hall all moving on to different schools, and Mrs. Tibbs and Mrs. Mills retiring, there were a lot of empty spaces left behind, and as a result one of our greatest influxes of freshmen students ever has been accompanied by a significant staff change as well! So, we're here to give each of you your official—student side at least—welcome to FHS! We're glad to have you.
Mr. Micah Reutzel is taking up the role of school nurse, as well as the head coach for girls basketball! He played on the basketball and football teams during his own high school years. He's also made the claim of being the one fellow teacher Mrs. Nicholson copied from in biology classes; she counters this by saying he was the one copying off her instead, to which Mr. Reutzel's only reply was "of course she'd say that now." He graduated from FHS in 2004 before going to Cape Career and Technology Center for his nursing degree. This year marks his first time in an education career, but it's been his dream since he was little, growing up watching his dad fill the same role and wanting to follow in the footsteps. Nowadays he's still a sports fan, with his favorite—rather obviously—being basketball!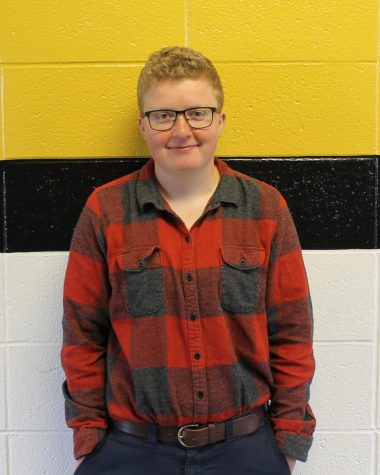 In our math department is Mrs. Casey Wright, teaching Algebra I and algebra skill classes, and she's looking forward to encouraging her students to becoming the best version of themselves they can be! An FHS graduate from 2012, she was a member of the softball and soccer teams during her own high school years, as well as a former member of the math club. She's still going to college, doing online classes alongside her current teaching career! But outside of this chaotic schedule of work and school, she enjoys spending time outside, such as hunting, fishing, or working in her yard, not to mention spending time with her family!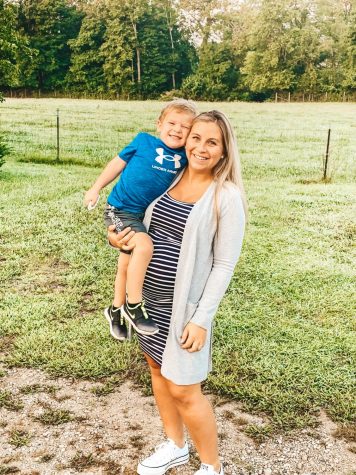 Mrs. Erin Gifford is our new biology and environmental/earth sciences teacher! This is her eighth year teaching, as she started out as the 6th grade life sciences teacher in Moberly, Missouri. While you'd think the jump from middle school to high school would be more notable, she claims the only significant difference is how much taller her students are. She used to coach soccer at her previous school, and while she isn't coaching anything this year, she would love to coach girl's soccer again! Having gone to school in Alton, Illinois, she was part of their cross country teams, as well as their science/adventure club, and still enjoys camping and hiking to this day! The Giffords have also welcomed a new baby to their family earlier this week, newborn Tate R. Gifford! Congratulations!
After previously spending two years at Jackson High School as a paraprofessional teacher, Mr. Patrick Kline has returned to the same school he graduated from back in 2013, teaching physical science, as well as coaching track and field down at the middle school! A member of FFA and Beta Club during his high school career, and was also a part of the 2011-2012 football team—which he firmly believes was the best thing to ever come through this school—he then went to MAC and later CMU until 2017. Nowadays he's still a football fan, but also enjoys reading and watching movies!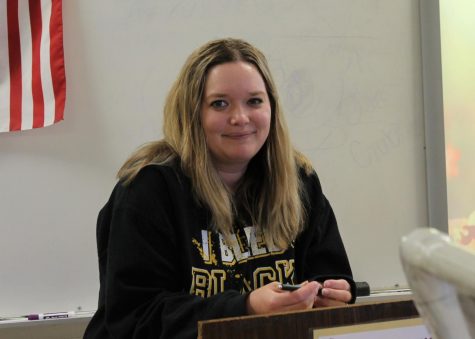 Originating from Jackson, Missouri, Mrs. Heather Filer is entering her seventh year teaching with our creative writing, English I, and English II classes! Claiming she was inspired towards being a teacher when got upset she couldn't pick her seat back in third grade, throughout her own school career always loved art classes, was in a book club, and played the trumpet into her college years, though she hasn't played for quite a while. Nowadays some of her favorite hobbies are reading fantasy novels, playing The Sims, and watching Netflix. Her husband is a also teacher up in Park Hills, and they have a cat named Baby, who is Mrs. Filer's pride and joy!
Change is a always a difficult thing, the yearly goodbye we say to our seniors is enough proof of that, but it also leaves room for something new, and so we hope all our new teachers have had a great first couple of months, not to mention a great year—and years—to follow! Also, a welcome to the new teachers we missed in the chaos of last year, Mrs. Bond and Ms. Young, and any other newcomers hidden in the background of our school system!
And students, go say hello! Maybe you have their class, or you pass them in halls every day, but be sure to welcome them to the FHS Blackcats, returning graduates and newcomers alike!