KABMS Career Day
Hang on for a minute...we're trying to find some more stories you might like.
Every year the middle school holds a career day. It's a wonderful way to get the middle school students thinking about what they might want to do once they graduate high school. The middle school counselors ask many people with different career paths to come to the middle and present their job. This year we had newscasters, flight attendants, hog farmers, film/music producers, and many more. The middle school definitely had a variety of careers to possibly look forward to.
One of the presentations was over Technology and Communication. Blue Creek Productions, a music and film studio based out of Patton, MO, was in charge of the presentation. They went over the business as a whole covered what they do as a music/film studio. Many of the middle school students were very interested in the industry. It seemed that most of the students were very interested in some kind of career to either do with film or music. Many of them loved animation and several of them claimed to upcoming rappers in the music industry. Blue Creek made some impressions with showing off their high end equipment and talking about the horror movie they are currently working on called Float Trip. The middle school student even got a student point of view of the industry.
Blue Creek showed off their intern's short film called Did Ya Get 'Em? High school senior, Skylar Tarkington, who has recently been accepted to film school, recently finished the short film with it being released on Amazon. Blue Creek wanted to show that if you intern for them you won't just take out the trash. You will get some hand on experience and if you truly want to make a career in the industry, they will help out as much as possible. Many students were wanting to know when they can start interning but unfortunately, they will have to wait until they are a senior.
The KABMS career day was successful and definitely left the student pondering what they may want to do after high school. It will be interesting to see how many times they change their mind from now until their last year of high school.
About the Contributor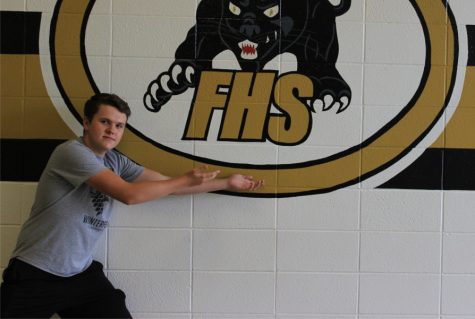 Skylar Tarkington, Editor
Skylar is quite the cup of tea. Not only does he have very sharp looks, but he is the Student Body President in Student council. Skylar also partakes in BETA, DECA, Scholar Bowl, Scratchpad, and many other things. Most importantly, Skylar is the writer of Michael the Mini Fridge. He is also lover of many things:...