Catwalking: Thanksgiving Edition
With Thanksgiving right around the corner, its important to know what truly defines the holiday: food, family, and fun. I gathered several of our students' opinions on our favorite Thanksgiving traditions.
What is your favorite Thanksgiving food?

Freshman: Livia Kemp – Mashed potatoes
Sophomore: Patrick Sikes – Pumpkin pie
Junior: Libby Mooney – ALL of it
Senior: Clemens Novak – Mashed potatoes

What is your family's Thanksgiving tradition?

Freshman: Kezaray Rogers – Just dinner
Sophomore: Sophia Shetley – My mom's family comes and visits from Ohio
Junior: Aaron Cooper – Eat lots of food
Senior: Ryska Berkbuegler – Pizza and movies

Where do you have Thanksgiving dinner?

Freshman: Faith Smothers – My grandma's house
Sophomore: Ava Chapman – My house
Junior: Mackenzie Casey – My grandparents' house an hour away
Senior: Easton Elrod – At my house; it's in the middle of everyone

Is it okay to listen to Christmas music before Thanksgiving?

Freshman: Zachary Stevens – Absolutely.
Sophomore: Emilee Goldsmith – I have to say no.
Junior: Hunter Bellew – No.
Senior: Kahner Hitchcock – Well, yeah.

What is the best weather for Thanksgiving day?

Freshman: Tyler Sherrill – Hot and sunny
Sophomore: Liz Hinkle – Not too cold, but okay to go outside
Junior: Lidia Myers – Super cold and raining
Senior: Colton Helms – A little snowy
About the Writer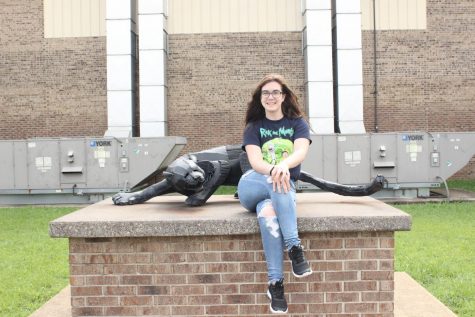 Molly Sikes, Editor
Molly is the editor that is actually in charge. She has an edgy vibe; colored hair, graphic tees, sneakers, and skinny jeans are her go-to when it...