Future Teachers of America
Hang on for a minute...we're trying to find some more stories you might like.
Being a teacher isn't as easy as it seems. You have to put forth a lot of effort to be able to educate others. Future Teachers of America (FTA) helps students engage in the teaching profession. This club gives students the opportunity to gain the knowledge and experience for what it's like to become an educator, as well as figuring out what college the members would like to attend. FTA  gives students a chance to begin job shadowing so they understand and get the feel of being in the classroom.
If you're in FTA, you get to take part in some pretty cool and informative events. Every fall, around November, the members  go to a state convention in Columbia, MO. They also have a planning meeting later on in December that is about the Regional Meeting around March that is in Cape Girardeau. Those are the two major group activities, but other local activities can depend on whatever the group comes up with throughout the year. Sometimes they even combine with Future Business Leaders of America (FBLA). In fact, Mrs. Jenkins mentioned that this will be the first year ever that FTA and FBLA will combine for a holiday get-together.
Currently FTA has co-presidents, those students being Alaniss Files and Candice Mitcham. They also have a secretary, Jessika Mathews, who would be moving up as vice president later on, and Sierra Sample is the activities director. All of the officers plus Mrs. Jenkins helps out with the social media part of the club. The perks and responsibilities of being an officer for FTA is that you get to plan all the meetings which are every other week, and work with the committee members to figure out all the other activities they are going to attend and do later on in the school year.
Along with this club, scholarships are always available through FTA; it also looks very good on a resume to be active. There is a scholarship locally that the Madison County Retired Teachers Association and the community teacher association C.A.R.E. put together; they both pitch in 500 dollars, making a full 1,000 dollar scholarship. Then there is also a regional scholarship for one or two hundred dollars. Additionally, FTA has a statewide scholarship as well.
If you're interested in becoming a teacher, I highly recommend you start off with this club. Sign-ups always are in the beginning of the year, but you can come and join whenever you please.
About the Writer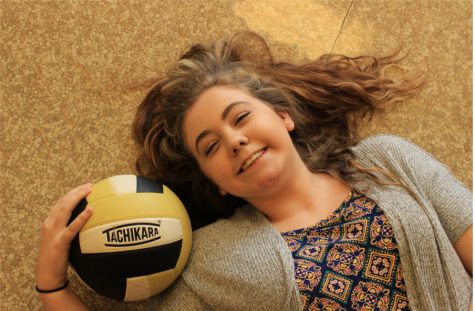 Melissa Wulfert, Writer
This lefty is the bestie. She was raised by Wulfs, which is why she's wild. If your back is out of whack hit up her dad (573-783-5530). Some of her best works were her Humans of FredMO articles. She is a phenomenal writer, and a very valued member of the Scratch Pad crew.