Healthcare Heroes
Ever since 2008, FHS students have been traveling morning and afternoon to Bonne Terre, Missouri, to participate in a unique career and technical education center. This educational facility was initially founded in 1943 as a school for inspiring electricians and was named Lead Belt Trade School. After noticing the drastic economic development in the region, the trade school began to expand. Eventually, after many changes to the name, the institution was set on becoming UniTec Career Center in 1993.
As a vocational school, UniTec started out by offering auto mechanics, welding, building trades, machine shop, motor winding, radio repair, and electricity. Now they have extended their mission to culinary arts, graphic design, teaching, and radio and tv broadcasting vocations, although many students at Fredericktown High School find that their progressive Health Service Administration program is the most compelling to become part of.
The Health Service program can benefit FHS juniors and seniors in many ways. Students who desire to enter into a health service career will be prepared to function as nursing assistants because the course meets the curriculum requirements of the Missouri Department of Health and Senior Services. UniTec's Health Services program could also help leverage credit and experience for students who want to pursue a more advanced career in the health industry. Through this course, students will be taught everything there is to learn about the healthcare delivery system, healthcare teamwork, medical observation, documentation and reporting techniques, and patient assessments.
"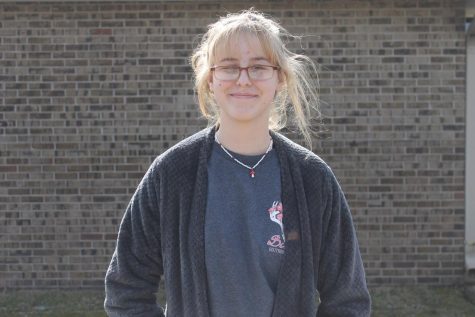 I have accomplished so many things that I never even imagined when I first joined the program, and it makes me even more excited for the future! I am proud to say that I have earned my CNA certification. This year ending so fast, I would have to say that this has truly been the greatest thing that I have ever been a part of.
— Maddie Raith
The course is broken into two divisions, called Health Service I and Health Service II. Naturally, the juniors who participate in UniTec's Health Service program take part in Health Service I. In this segment of the program, they build the hands-on experience it takes to care for patients. Emiley Geen (11) explains, "After Christmas, we begin to take part in clinicals on Wednesdays and Fridays at the National Health Care Corporation in Desloge, where we get to learn so much." Along with Emiley, other juniors take part in Health Service I like Brianna Stacy, Kylie Sanders, Hailey Porter, Jaidyn McCleary, Lizzy Cureton, Heidi Welker, and Drucilla St. Clair.
Another major benefit to the Health Service I program is that it also doubles as a CNA program. Students can directly acquire a CNA certification through UniTec, which will be extremely useful for those who are looking to join the health field right away, although those who are looking to gain an additional amount of experience often continue the program by taking Health Service II. This division specializes in the practice of phlebotomy. This is where students will learn the procedures for drawing blood for patients and learning how to determine specific illnesses or diseases.
Layne Adams (12) shares, "I think both Health Services I and II are amazing classes, and they're both fun. We have a new teacher this year who is a surgical nurse, so she is very thorough with her teaching and makes sure every student gets what they need." There are several senior students at FHS who have taken initiative like Layne to keep pursuing health services. Those seniors are Patience Garland, Autumn Musket, Maddie Raith, and Mikaela Thompson.
The students at FHS who take part in this incredible opportunity have put in a vast amount of work to pursue their goals. Everyone has a different story and experience with the program; some share their struggles with the vigorous coursework while others note the lifelong knowledge they have earned. Nevertheless, each health service student understands the value behind the skills that they learn every day.
About the Writer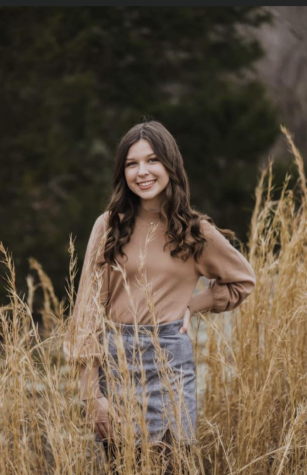 Lizzie Crouch, Editor
Always wanting to be active, Lizzie keeps herself busy by participating in the Fall and Spring sports, volleyball, and track. She enjoys spending time...