Groovy Lads and Lasses
Wanna hear a joke about staccatos? Never mind—it's too short… ba dum tsss!
The theme was Big Band Favorites for the marching band. The marching band started the school year off with a great performance at the football games. They were directed by Mr. Politte and drum major Lidia Myers. Each song sounded lovely and was performed well. The band performed "American Flourish" and "Salvation is Created," both played at the Veterans Day assembly. They did a wonderful job performing for all of the veterans.
Flag members faced a challenge. They weren't able  to choreograph along with band members, making the practices more difficult for the flag team, though Haley Dockins-Vogt, the captain of  the flag squad, made it work, and each performance went beautifully. Band has permission to run the winter guard which is new for the Fredericktown High School. When asked about the hardships that came with new members and not being able to choreograph with the band, senior flag member Haley Dockins-Vogt said, "I had a lot of fun in flags, and it's a great experience! I became the captain of the team, and that is a lot of responsibility to take on. I had to scramble together hair, makeup, uniforms, food, posters, and so much more. But all in all, it's by far the most fun I've had in high school out of the four years I've been here! I'm definitely going to miss it when I graduate. "
A first year flag member, Ryan Galey , said this: "It was fun to choreograph everything but hard to find uniforms without a sponsor."
About the Writer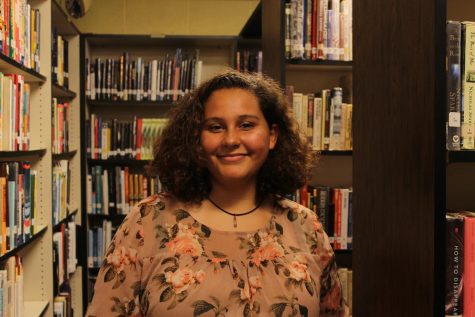 Alex Harris, Writer
Holding the world record for most schools attended (don't look that up), Alex is coming in hot at 13 schools. She has lived in Florida most of her life,...