A Special Look at our Senior Scholars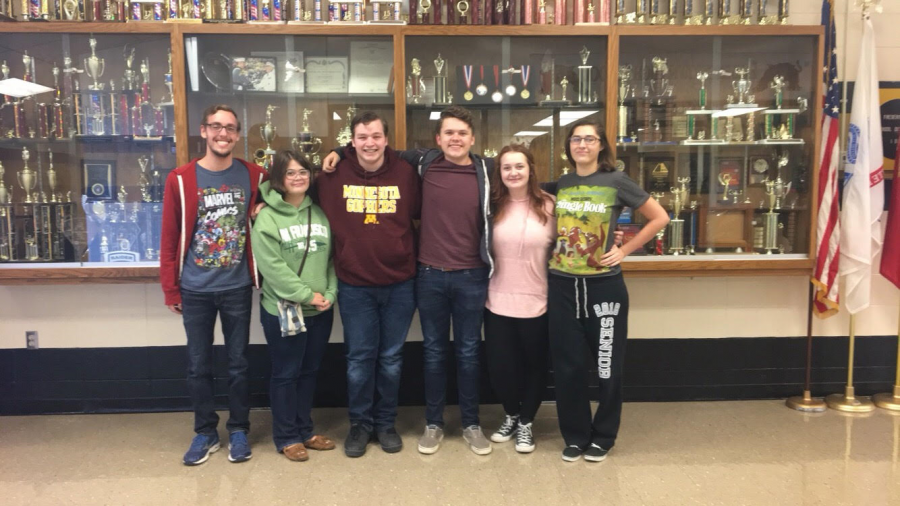 Generally in sports, achievements are measured by the team as a whole. In scholar bowl, however, it is more common to try to recognize the performance of each individual. The seniors of the Scholar Bowl team this year deserve some recognition for the hard work they have put in throughout their various terms playing for scholar bowl.
In scholar bowl, questions are formatted and separated into several different categories, and all players know what their best category is. I asked each senior in which category they feel they answer the most questions correctly. Almost all seemed to agree that the miscellaneous category was the easiest, especially when it involves things they are interested in like television shows or pop culture. Justin Rhodes, Cody Phillips, Mya Robbins, and Jenna Martindale-Wood all agree that science is the best subject. That's four of six seniors on the team. Looks like other varsity teams don't stand a chance when it comes to science questions. Two seniors, Allie Pickert and Skylar Tarkington, do not see science as their best subject and offer their abilities to other categories. Skylar, who had trouble deciding his best subject—he says he answers a random amount in random categories—ultimately decided that his best subject was history. Allie's best subject is communication arts; she is a well-read individual and finds interest in literature.
These six seniors are all exceptional players who have great expertise when it comes to random knowledge. Listen in next semester for their future victories when the scholar bowl season starts.
About the Writer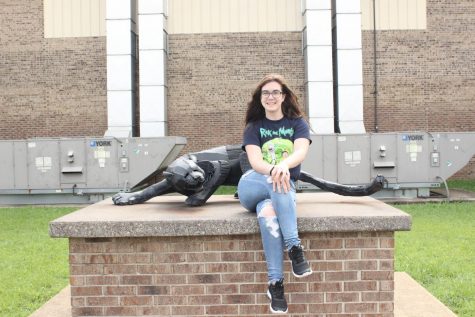 Molly Sikes, Editor
Molly is the editor that is actually in charge. She has an edgy vibe; colored hair, graphic tees, sneakers, and skinny jeans are her go-to when it...