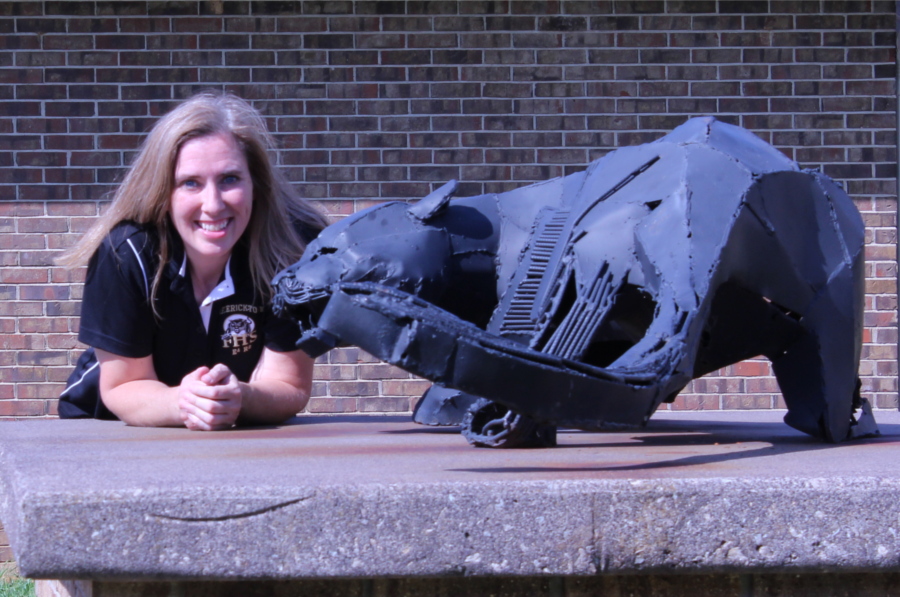 Mrs. Cindy Cook is enjoying her seventh year as adviser of
Scratch Pad
. Beginning her teaching career in Pennsylvania, she moved to the southeast Missouri area in 2003 and is in her twelfth year at Fredericktown R-1. After teaching seventh grade English at Kelly A. Burlison Middle School, she came to the high school and now teaches English III, ACT prep, dual credit public speaking, and publications (also including yearbook).
Whenever she gets some free time, Mrs. Cook enjoys reading, watching movies that make her think, singing, playing lame computer games, and spending time with her family. She also still has one chinchilla at her house, but all her children have flown away.
During the COVID-19 shutdown, Mrs. Cook and her husband built a deck and almost finished a shed. She's stronger than she looks!
Mrs. Cook, Adviser
Dec 20, 2019

Missed the End of FHS Idol 2019?

(Story/Media)

Oct 11, 2019

We Are READY!

(Story/Media)

May 29, 2019

A Rustic Prom Night

(Media)

May 28, 2019

FHS Honors Athletes at Spring Assembly

(Story)

Jan 12, 2019

Fun in the Storm

(Story/Media)

Dec 21, 2018

Gold Dusters Perform "Like I Do"

(Media)

Dec 21, 2018

Gold Dusters on a Roll This Year

(Story/Media)

Nov 08, 2018

Run, Fredmo! Run!

(Media)

Apr 16, 2018

Spring into Transcendental Awareness

(Story/Media)

Mar 12, 2018

Legislative Job Shadowing Takes Students to Capitol in Missouri

(Story)

Jan 26, 2018

Hunter Clubb's Award-Winning Performance

(Story/Media)

Nov 09, 2017

"Stand by Me"

(Story/Media)

Oct 18, 2017

FHS Stu Co Joins National Family Partnership in Promoting Red Ribbon Week

(Story)

Oct 18, 2017

Senior Year Through the Eyes of a Cheer Captain

(Media)

Sep 21, 2017
Sep 21, 2017

Drama Club Announces Officers

(Story/Media)

Aug 22, 2017

Eclipse Hits Southeast Missouri

(Story)